Organizing your seeds can be a hard thing for some people. It's fine when you have a few packets, but what do you do when you have dozens? I wasn't sure, so I ended up diving them by type (tomato, squash, herbs, flowers, etc) and putting them in big envelopes. Inside each one is a ziplock for the open packets. I have the type written on the front of each envelope and I keep them in a container I bought at the dollar store. This makes it easy for me to flip through and find what I am looking for.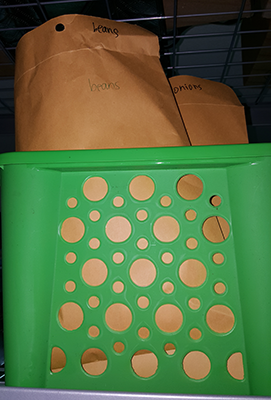 I also found this interesting way of doing it on the Frugal Mama & The Sprout blog. It uses a binder and photo pages to organize everything. This allows you to also add layouts of where everything is planted and then have the photo pages after it to hold each of the packets of seeds. I'm thinking of trying this next year.

Image courtesy of Frugal Mama & The Sprout
On the Montana Homesteader, they use an old photo album to hold everything together, including plans.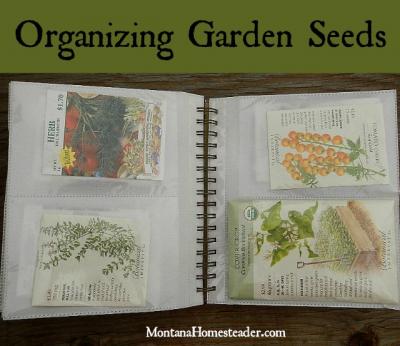 Reformation Acres has a whole bunch of ideas, including tic tac boxes and filing envelopes.
Thrifty Fun has even more ideas, including photo pocket pages and coupon organizers.